We all deserve peace in life.
To have peace in life we ​​must forgive.
And we must forgive not only for the fact that whoever hurts you deserves forgiveness, but because of the fact that YOU DESERVE PEACE.
YOU DESERVE PEACE, AND THE PAD IS FORGIVENESS….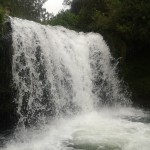 If you start to think and feel truly in your heart; when you keep anger, resentfulness, hatred, desire for revenge, etc., you're only harming yourself.
Whenever you think of that person who rejected you or hurt you, or left you, you might wish to swear, to scream, to hate, and this feeds your inner pain like a wild beast, closing your heart.
Choosing to be indifferent to pain, it is also a way to close your heart and create a harmful situations for yourself, and it does not affect anyone but you, creating you more pain, sickness, loneliness, etc.
Feel your pain, don`t hide it, don't reject it, feel it in your body, in your heart, but then take action.
When you make the decision to forgive, your heart is lightened, becaus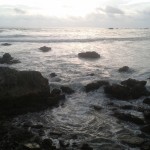 e from the moment YOU DECIDE TO FORGIVE, good feelings start to flow from your heart, and in this way you are opening your heart to universal love and unconditional love.
Sometimes it seems impossible to forgive, and perhaps you do not understand how you can forgive someone who caused you harm.
But even if you do not understand, even if your mind does not agree, your decision to forgive from your heart, makes you grow with good feelings, and makes you feel lighter, happier, and this will be  reflect on your mood, your health and all goodness and positivity that instantly you will perceive in your world around you.
Personal development therapies
Telf: + 593 987934737
mail: mail@sandranavarrete.com