Querido (a)  lector (a),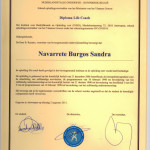 Soy Sandra Navarrete,
Llena de curiosidad y el placer de descubrir cosas nuevas, durante toda mi vida me e interesado por aprender, experimentar y tomar acción.
Así es como me involucré profundamente en el turismo,el arte, el expresionismo  y el desarrollo personal.
Soy consciente de que tener un pensamiento y actitud positiva, es una gran herramienta para
el logro de metas personales,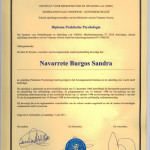 y esto es algo que todos podemos aprender.
Estás interesado (a) en tu desarrollo personal y no sabes por donde empezar?
Si te encuentras preguntándote a ti mismo (a) sobre:
  Cómo disminuir el nivel  de estrés que hay en tu vida?,
  Cómo mejorar la confianza en tí mismo (a)?,
Cómo no afectarte por la presión social a tu alrededor?,
 Porqué no te sientes cómodo con tu aspecto personal?
 Te falta pasión en tu vida?
Cómo lograr mejorar tus relaciones personales?
Qué hacer de tu vida?
Cómo lograr tus objetivos?
Bueno, todas estas preguntas que te haces son  ya un gran paso en tu crecimiento personal….
Me he preparado y tengo experiencia con varios métodos que cuentan con herramientas para proveerte con un conocimiento profundo del bienestar personal, el logro de objetivos y el balance entre el ESPÍRITU, el CUERPO, y la MENTE.
Coaching,
Arte terapia,
Terapia corporal y movimiento,
Reiki y transmisión energética,
Visualizaciones, meditaciones,
Terapia de relajación,
PNL, afirmaciones,
Aroma Terapia
Me sentiré muy gustosa de acompañarte en el maravilloso proceso  creativo de tu desarrollo personal.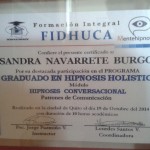 VIVE LA VIDA QUE TU DESEAS…
                             YA LLEGO TU HORA DE TOMAR ACCION…!!!

Puedes contactarme para hacer una cita de introducción:
Whatsapp:  + 593 09 87934737
Email: mail@sandranavarrete.com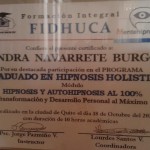 Sangolqui – Valle de los Chillos – Ecuador

Inversión:
Sesión de introducción:  35   USD  ( 60 minutos)
Siguientes sesiones: 30 USD  ( 60 minutos)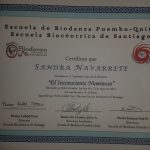 10 sesiones: 250 USD  ( incluye la sesión de introducción)
**********************************************************************
Dear Reader,
I am Sandra Navarrete.
Full of curiosity and joyful to discover new things, all my life is experiencing and trying.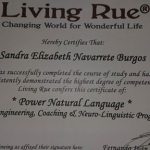 It is how I became deeply involved in Art, expressionism and personal development.
I am conscious, that having a positive mind and positive attitude is a great tool for accomplishing personal goals,
and this is something that we all can learn.
Are you interested in self-discovery and you don't know yet, where to start?
If you find your self questioning about:
  The high level of stress in your life….
  The improvement of  your personal confidence… self esteem…..
  Social pressure around you….
 The aspect of your body ….
 The missing of passion in your daily activities….
How to solve your problems…..
How to make your dreams come true….
Well, that is already a big step !!!!
In some sessions together, you will have a different perspective of life….
My mission is providing you with the deep  knowledge of well-being, PNL, goals setting and accomplishment,  using different methods:
Art- Therapy,
Body Therapy,
Reiki, energy transmission & healing
Visualization & meditation
PNL, affirmations
Aroma Therapy
I will be happy to accompany you in this wonderful  process  of your personal development.
This is your time to take action !
Sandra Navarrete
Appointments:
Telf: + 593 – 9 87934737
Email: mail@sandranavarrete.com
QUITO – ECUADOR
You invest:
Introductory appointment: 35USD  ( 60 min)
Following sessions: 30 USD
10 sessions: 300 USD ( first appointment included)
************************************************