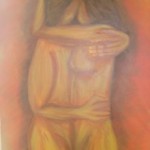 I did not understand, the way of my life.
sometimes I like to be here,
sometimes I want to be there.
I do not want to listen all what people says,
Sometimes I want to escape,
and feel my own life…. and feel my own feeling
How good I feel when I do my way, just be myself…
and…. what happens again??? I feel like a foreigner in my own town.
it is complicated, it is fun, it is boring….
What it it then… is the sun, is the music or the food???
Is my period or the moon???
Ah the nature or the woods???
I do not know, maybe it is just missing you.
All of that I have when I have you
Yeah my love I need you.
Hey my love I miss you….
dont you see, together you and me
That is all about, you and me
Is everything , is life.
I will escape, I arrive to you
The fever of love, in winter, no cold,
in summer the sun, it simply like this, perfectly YOU AND ME