A veces nuestros seres queridos se tienen que ir.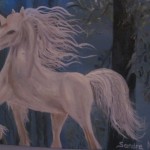 Y tú cuerpo  mi amigo,  ya no está aquí.
Vivir lejos o tener que partir, no significa olvidar ni dejar de amar.
Sé que vives en mí y yo en tí, al recordar,
puedo sentir al momento de meditar, la sensación de paz.
Cada recuerdo se mantiene vivo en el corazón,
ese es el sabor del amor.
aprendí mucho de ti, y se que la vida cambia, el mundo da vueltas.
Nada se detiene, y aunque ya no estás aquí, eres parte de mis días,
fortaleciendo mi energía, amigo de verdad, como Jesús, como mi abuela, como María,
te quiero, y siempre te querré, eres parte de mí, porque pienso en tí  y siempre estarás aquí.
*****************************************************************************
Sometimes our loved ones have to go.
And your body my friend, is no longer here anymore.
Living away or move to another life, does not mean forgetting, nor stop loving.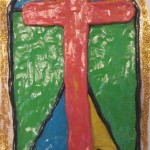 I know you live in me and I live in you, because  I remember you,
and when I meditate, I think of you, there's a sense of peace.
Every memory is kept alive in my heart,
that's the flavor of love.
I learned a lot from you, and I know that life changes, the world turns.
Nothing stops, and even if you're not here, you're part of my days
strengthening my energy, real friend, like Jesus, like grandmother, like Mary
I love you and I always will, you're part of me, because I think of you and you will always be here.